Recommended hotels in Lodz – all of them are in walking distance to the EuroDrying 2023 conference venue.
Reservation with a discount in a selected hotel can be made by sending a request to the e-mail address provided.
The title of the message must contain the slogan 'EuroDrying 2023′.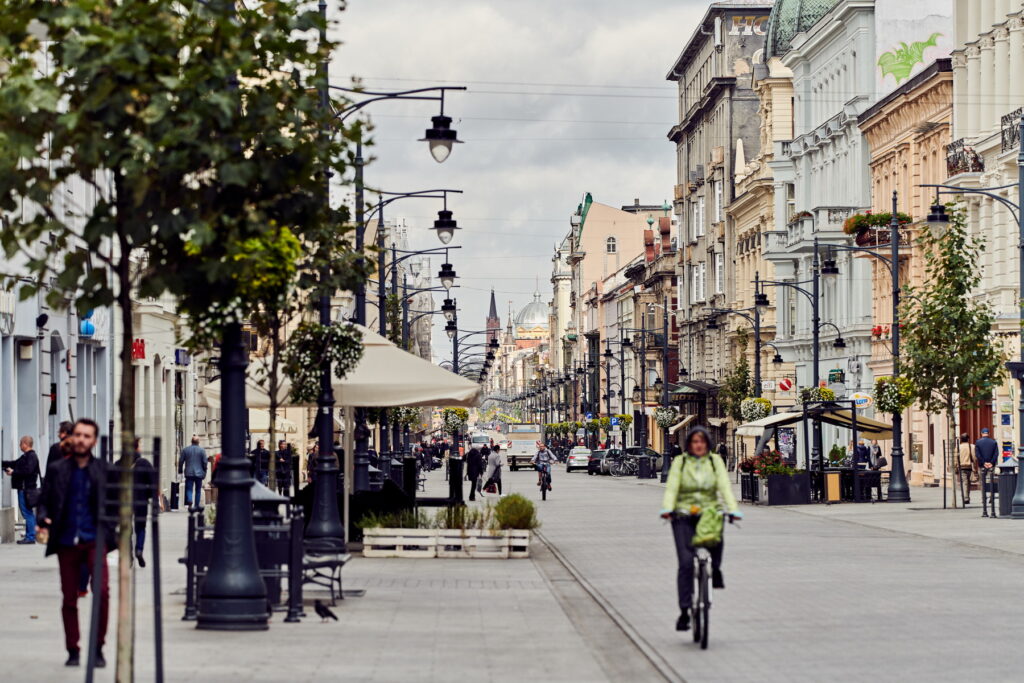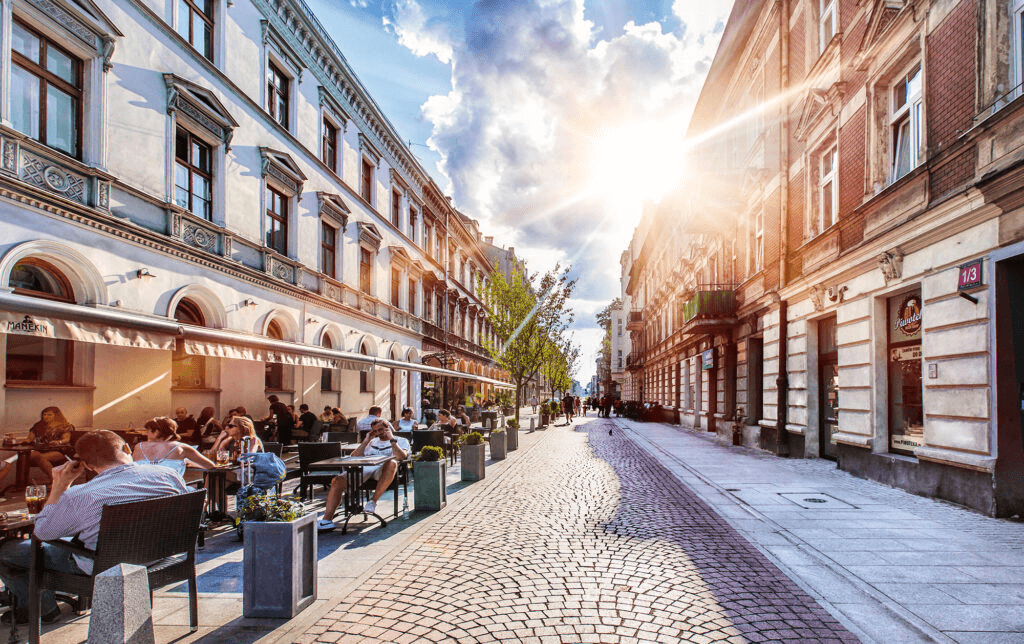 The EuroDrying 2023 conference will take place at Lodz University of Technology, the building of the Faculty of Chemistry – Alchemium, building number A34, 114 Żeromskiego street.
Location of Alchemium – the meeting venue
At Warsaw Chopin Airport there is a train station (no. 5 on the map). Once you leave the terminal, you will be guided by the signs on the airport floor, you need to turn right.
From the train station at the airport, you can take city train "S2". It runs every 15 minutes in the direction of Warszawa Zachodnia (train station). The tickets must be purchased on-board of the train. You can pay with your credit card.
From the train station Warszawa Zachodnia take train IC/IR,  in the direction of Lodz Fabryczna (train station). The journey lasts about 2,5 hours. The last connection is around 22.30. One  way ticket costs around 60 zł (11 eur); possible to buy tickets through phone app SkyCash or from the website- https://rozklad-pkp.pl/en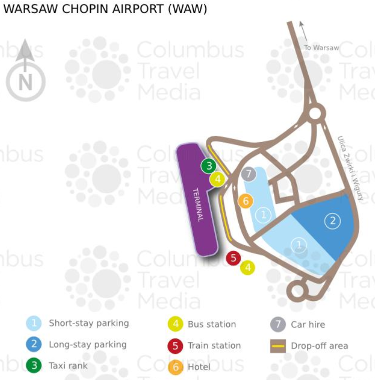 Warsaw Chopin Airport (bus station) Lodz Fabryczna (bus station – no. 4 on the map). [2 hrs] – only two connections starting in Warsaw: 21:25 & 22:45
One way from 25 zł (5 euro); you need to buy tickets through flixbus site: https://shop.flixbus.pl/
From railway station Lodz Fabryczna to the hotel please take a taxi
TAXI DWA DWA – mobile +48 800 300 200 (cost about 25 PLN/5 Euro)
GREEN CUB TAXI – mobile +48 664 608 608
From 28th March, it is no longer obligatory to wear face masks, however it is still recommended on the public transport. The rules on entering Poland can be found here: https://www.gov.pl/web/coronavirus/travel
The lunches will be served in the Alchemium – bulding of EuroDrying 2023 conference.
Address of the Alchemium:  114 Żeromskiego str.